---
Due to the current COVID-19 Coronavirus situation and the Government directive to close bars, restaurants and pubs until further notice all Informers gigs are currently suspended.
We will miss playing and (as ever) thanks to the fans who have loyally supported us over the years .. we'll be back! .. stay well and safe!
Chris, Francois, Geoff, Jon, Nelson, Phil and Steve.
--
18th May 2020 The Informers - Live in Lockdown - Monkey In Your Soul (BeckerFagen)

Facebook band videos page

Six members of the Informers Collective social distance performance of a short, but pefectly formed, song by Steely Dan from their 1974 album 'Pretzel Logic'.
We've all got used to a little monkey in your soul during these most challenging times ... stay safe and hope to see you soon in a live performance setting ... we will return!

Left to Right: Phil Taylor guitars, Chris Moore keyboards, Geoff Ansell drums, Nelson Day keyboards, Jon Gilhooly vocals, Francois Deville-Craig bass, pedal steel & backing vocals.
More lockdown videos soon!
Special thanks to Francois for the technical wizardry.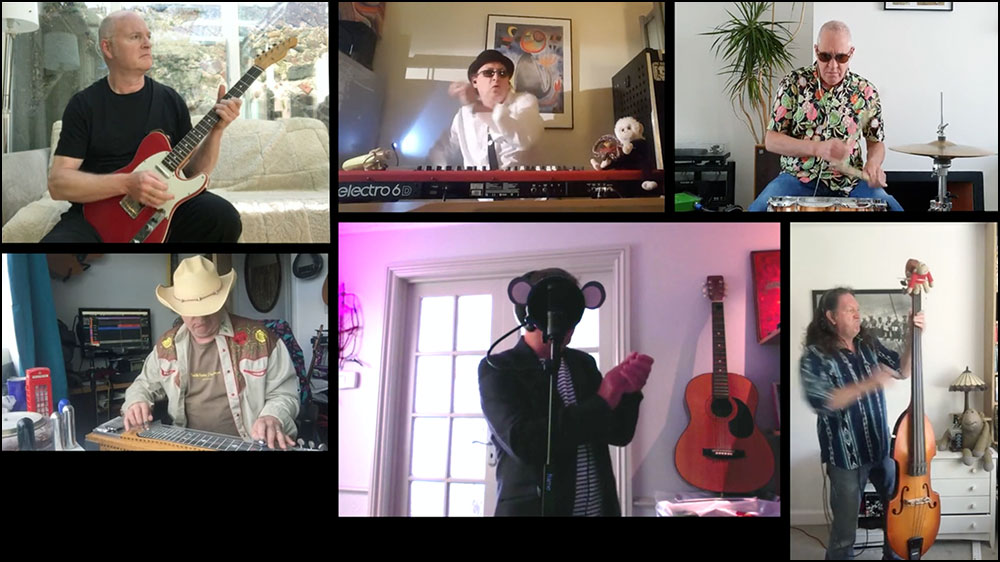 ** JOIN OUR MONTHLY MAILING LIST FOR GIGS **
Home | Gigs | Media | Contact | facebook