For information please call: 07771 650 639
email: Informers
The Informers

The Informers are one of Brighton's leading blues/soul combos, trio and 5-piece band,
their musical stylehas evolved over many years of playing some of the towns
pre-eminent clubs and bars, including the legendary Concorde Bar and the established
blues venue, the Ranelagh and The Neptune.

The Informers are made up of Jon, lead vocals and harmonica, and Phil on guitar.
Jon has played with some of Brightons' top music acts including The Soul Review and the
jumping soul outfit, the Roadrunners. The trio adds exemplary keyboardist Chris Moore and sometimes the equally exemplary Nelson Day, and the band is made up with Geoff Ansell on drums and Francois DeVille on bass, both of who play with some great Brighton based outfits such as Hillbilly Deluxe, Shauna Parker, and The Diablos. Steve Lockwood also doubles on bass and lead vocals on occasion.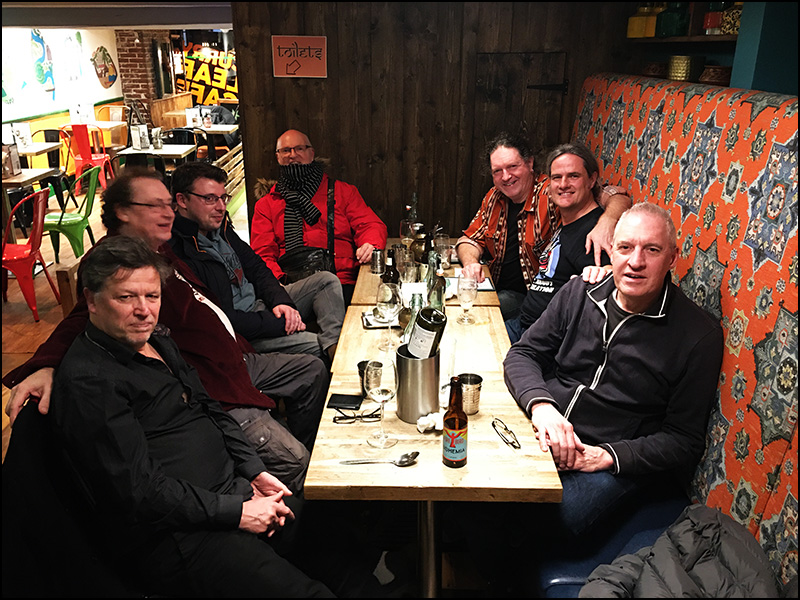 (Clockwise from left: Jon Gilhooly, Chris Moore, Nelson Day, Phil Taylor, Francois Deville, Geoff Ansell)
The Informers repertoire is characterised by soulful acoustic pieces that are strongly influenced by the
classic sounds of Van Morrison, JJ Cale and Marvin Gaye, contrasted with driving blues that tips its
hat to the legends of Stevie Ray Vaughan and John Lee Hooker, complemented with a selection from thegreat soul/funk outfits from the 60's and 70's such as Stevie Wonder and Gil Scott Heron.
The 5-piece band feature many references to Little Feat, Steely Dan, Bill Withers,
Robin Trower and John Mayer.

"Their musical integrity is always present in their entertaining and deft live performances.
Catch The Informerswhenever you can for a guaranteed quality act that never fails to
deliver the very best in live blues and soul." (Latest Magazine)